RAY DOTORATOS ~ GARY HAMMOND
Composers Photographs (page 1)
Photographs and Paintings of Famous Composers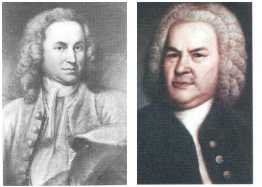 Johann Sebastian Bach (1685-1750)
German composer and organist.
Left: Young Johann Sebastian Bach.
Right: Portrait of Bach in later years.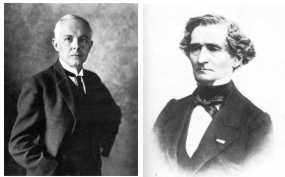 Left: Bela Bartok (1881-1945)
Hungarian composer, pianist, musicologist.
Right: Hector Berlioz (1803-1869)
French composer.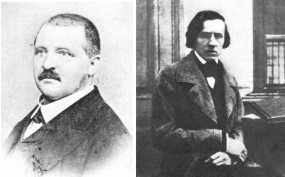 Left: Anton Bruckner (1824-1896)
Austrian composer and organist.
Right: Frederic Chopin (1810-1849)
Polish pianist and composer.
Left: Antonin Dvorak (1841-1904)
Bohemian composer.
Right: Sir Edward Elgar (1857-1934)
English composer.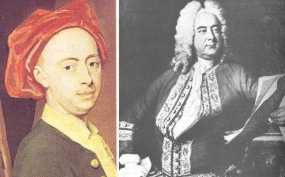 George Frideric Handel (1685-1759)
English composer born in Germany.
Left: Portrait by Sir James Thornhill.
Right: Portrait by Thomas Hudson (1749).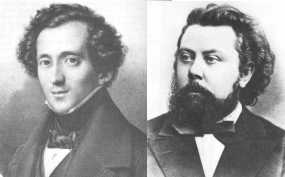 Left: Felix Mendelssohn (1809-1847)
German composer.
Right: Modest Moussorgsky (1839-1881)
Russian composer.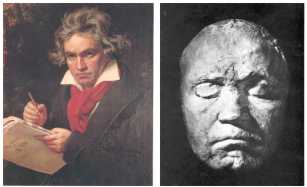 Ludwig van Beethoven (1770-1827)
German composer and pianist.
Left: (1819) Portrait by Joseph Karl Stieler.
Right: Actual plaster mask of Beethoven made during his lifetime by Franz Klein(1812)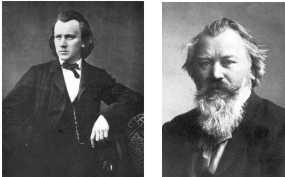 Johannes Brahms (1833-1897)
German composer and pianist.
Left: Brahms in his thirties.
Right: Brahms in later years.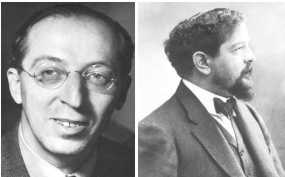 Left: Aaron Copland (1900-1988)
American composer.
Right: Claude Debussy (1862-1918)
French composer.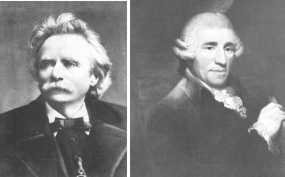 Left: Edvard Grieg (1843-1907)
Norwegian composer.
Right: Franz Joseph Haydn (1732-1809)
Austrian composer. Teacher of Beethoven.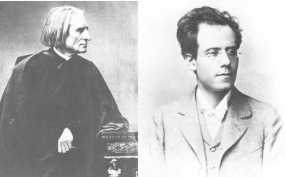 Left: Franz Liszt (1811-1886)
Hungarian pianist and composer.
Right: Gustav Mahler (1860-1911)
Austrian conductor and composer.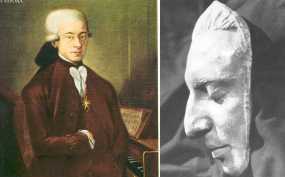 Wolgang Amadeus Mozart (1756-1791)
Austrian pianist, violinist, composer.
Left: Portrait whose author is unknown. Was said by people who knew Mozart to be an 'absolute likeness.'
Right: Actual plaster mask of Mozart, previously thought to be spurious, is now accepted by some scholars as authentic.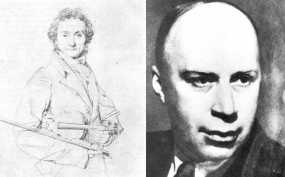 Left: Niccolo Paganini (1782-1840)
Italian violinist and composer.
Drawing by Ingres (1819).
Right: Serge Prokofiev (1891-1953)
Russian pianist and composer.
13447